Learning Management System (LMS)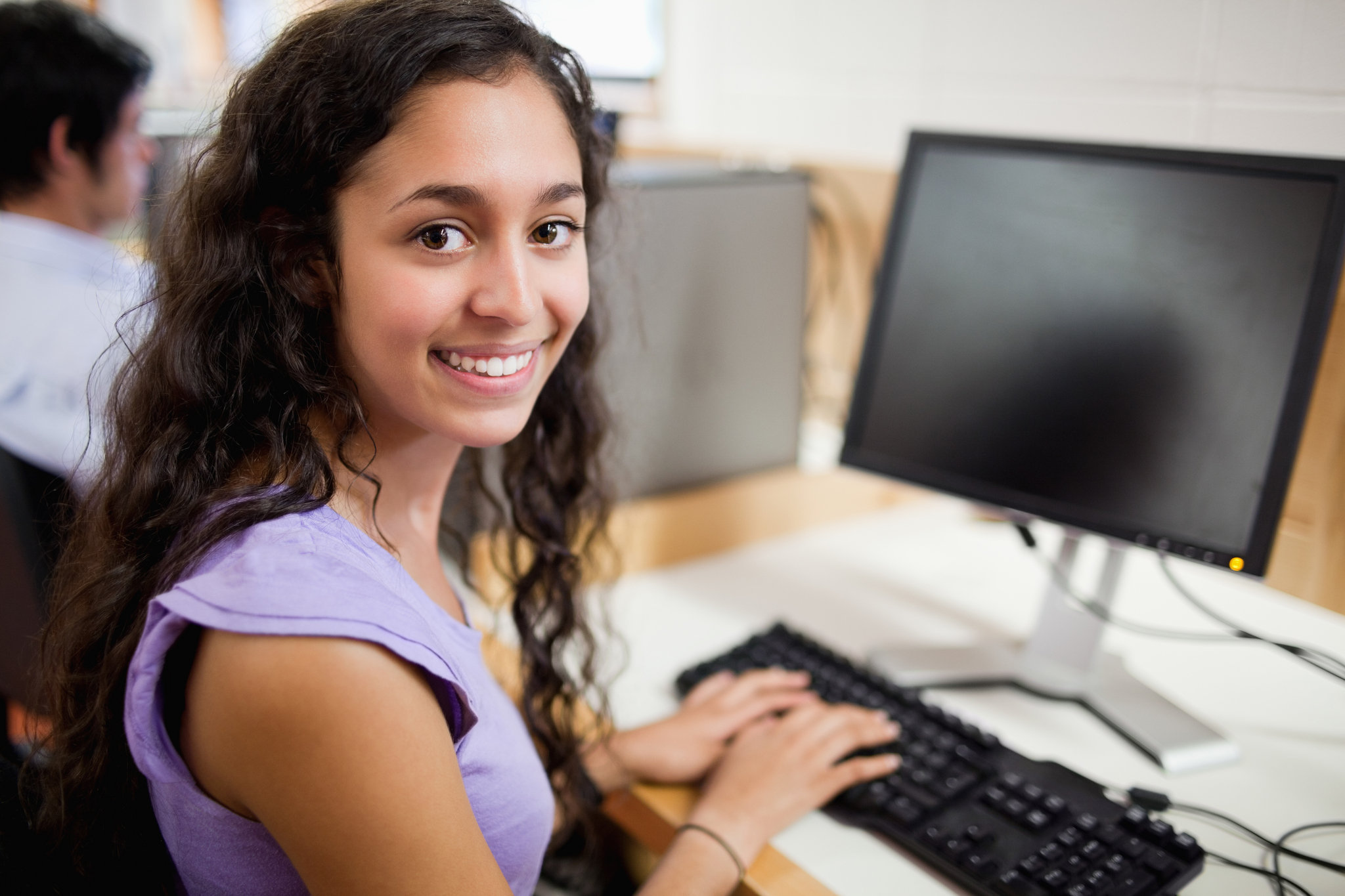 What Is An LMS?
A Learning Management System (LMS) is software that manages all aspects of learning including the administration, documentation, tracking, reporting, development and delivery of educational courses, assessments, information, resources or training programs.  
A (good) LMS should also be able to administer and schedule live webinars or events, workshops, seminars, classroom or instructor-led training,  and manage physical resources such as classrooms, meeting rooms and equipment.  It should also provide and facilitate communication including email notifications, forums, chats, and sharing of new and existing information, documentation, files, and any kind of media and support resources.

While some companies choose to install and maintain LMS software in-house on their own servers,  organizations that purchase an LMS offered as SaaS (Software as a Service) where it is hosted and supported by the LMS provider find this tends to be more cost effective, safer,  saving the time and expense of hiring or using their own IT staff.


An LMS Saves Time, Money & Improves Your Training

Companies that use a Learning Management System like the LMS platforms we recommend generate significantly more revenue and have increased employee retention.  Online Training and the LMS significantly cuts down on the typical classroom instruction time, eliminates costly conventional classroom training costs and travel expenses.  It simplifies and reduces the time needed for administering training, creating custom courses, and avoids costly work flow interruptions.  You get a centralized training platform to provide consistent learning standards across the entire organization,  allowing you to quickly deliver, manage and measure the results of all of your training and immediately respond and adapt to new changes.
Who Uses An LMS?
Businesses, organizations and educational institutions use LMS platforms as a way to offer or sell training, knowledge and skills assessment, manage their programs and document results.  Individuals buy or are given access to an LMS to take courses, monitor results, test their knowledge and certify successful course or program completion.
Online Training and Learning Management is now the most widely used method for learning, teaching, managing, sharing and selling information for anyone or any group, including:
Any size business needing employee training and management

Administrators needing to create, manage & track training

Companies requiring compliance training and reporting

Organizations needing affordable enterprise-level LMS features


Groups needing to register and track classroom (ILT) training

Job seekers looking to add to their resume

Employees wanting to improve skills and career advancement

Individuals or companies wanting to create and sell courses

Companies needing help with their existing LMS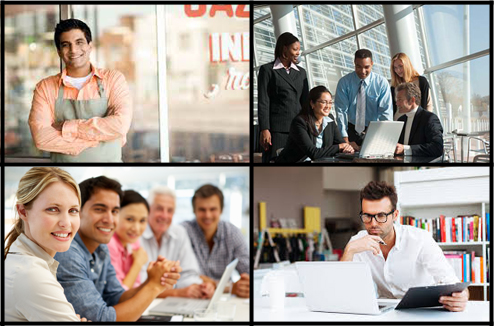 LMS Features
Some of the main features our preferred LMS and Online Learning solutions include:
Affordable.   Enterprise level LMS features with the best prices in the industry.
Simple To Use.  Cloud-based so there is no hardware to install or software to download, and you can be up and running in minutes.   Everything is designed to be intuitive and easy to use by any non-technical person, so no IT staff required.
Powerful.  Comprehensive features and tools for all aspects of creating, deploying, managing, customizing, selling, reporting and tracking all training related activity.
Available 24/7 With Your Schedule, Pace & Device.  The LMS platforms are cloud based allowing access to online learning and management anytime from anywhere with any internet connected computer, smartphone or tablet.   Work at your own schedule and learn at your own pace.
Corporate Branding.  Use your own company logo, color scheme and personalized information with unique profiles and management and branding available for unlimited branches/divisions within the  organization.
Scalable and Flexible.  Can be used by individuals or any size organization whether a global enterprise with thousands of employees or smaller local businesses.  We also can recommend additional Enterprise LMS platforms to meet whatever needs you have.
Create Custom Courses & Quizzes.  Built in course authoring makes it easy to create your own online courses or quizzes, upload existing training materials or files including SCORM, documents, video, audio, PowerPoint, YouTube, PDFs and more.
Knowledge & Skills Assessment.  Easy to create quizzes to test pre and post training knowledge and use comprehensive reporting and tracking tools for measuring performance and results.
E-Commerce To Sell Your Courses.  Simple to use E-Commerce is built into our recommended LMS platforms for selling online courses with flexible sales tracking and pricing tools.
Ready to Go Online Courses.  We partner with the top content providers such as Bigger Brains and Open Sesame to provide access to a huge selection of online courses covering hundreds of topic categories, including corporate compliance and safety training, conflict and personnel management, Sales and Services training, Microsoft Office (Excel, Word, PowerPoint, Outlook, Access) and much more. Course content is both integrated into our recommended LMS platforms or also available as SCORM content that can be uploaded to your existing LMS.
Compliance Training and Reporting.  Comprehensive tracking and reporting along with existing compliance courses provide all the tools needed to help organizations meet regulatory requirements.
Course Development Services.  Our professional course developers can create custom courses for you including planning, design, implementation and management.  Or we can help train you to do most or all of it yourself with built-in LMS authoring tools.
Extensive Communication & Resource Sharing Tools. Easily provide Information & Resources throughout the entire organization with email, automatic notifications, scheduled announcements, surveys, forums, and controlled access to any uploaded documents, media and resources you wish to provide.
Rapid Deployment Of New Courses & Information.   When sudden changes occur and new information and training must happen right away, our LMS platforms make it easy to quickly create and globally distribute new information, courses and resources across the entire organization regardless of how large or small.
Category and Group Assignments.  Create your own custom categories or groups that can be used to automatically assign users to appropriate courses for different divisions, departments or geographical locations.
Advanced Reporting & Tracking.   Flexible, powerful and easy to use reporting tools to track and measure all activities, course completions, assessment results, and your training ROI.  Easy to export reports to spreadsheet or PDF format or use API to integrate with other systems such as HRIS.
Automatic Notifications.  Easily automate sending out invitations, reminders, notifications or surveys, and customize how administrators and users are automatically notified of any course or event activities, completion status and results.
Extensive System Integration   Our recommended enterprise-level LMS platforms offer Single Sign-On, API integration with other systems, and can restrict access by IP address as needed.
Access Permission Assignments.  Easy to assign Admins, Instructors or Learners appropriate access and management privileges.
Schedule and Track Live Classroom Training & Resources.  Our recommended LMS platforms can also be used to assign, track and document live classroom-based instructor-led training, events and classrooms and equipment, providing the perfect management solution for a blended training program.